How to Extend Confinement Nanny Permit
1) MOM Confinement Nanny Application Site

Key in your SingPass ID and Password then click Login
Fill in your OTP received from your mobile then click Submit
3) Extend Confinement Nanny Work Permit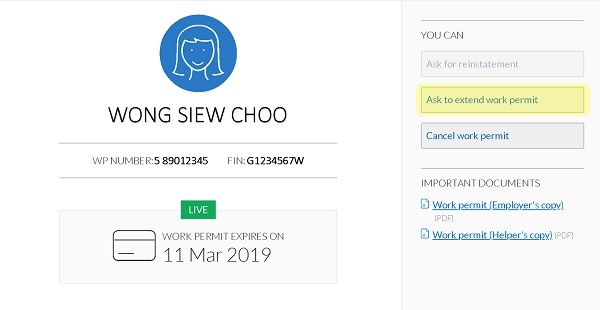 Click Ask to extend work permit
4) Extend Confinement Nanny Work Permit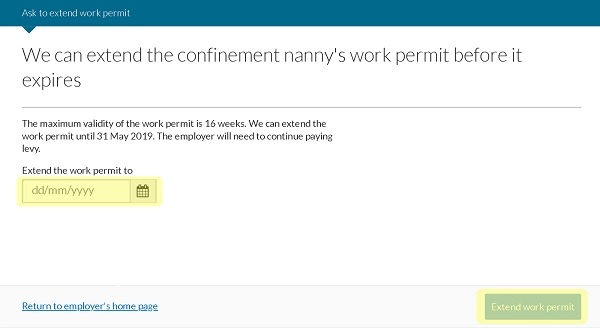 Maximum allowed date you can extend is 16 weeks(112 days) from baby date of birth
Then click Extend work permit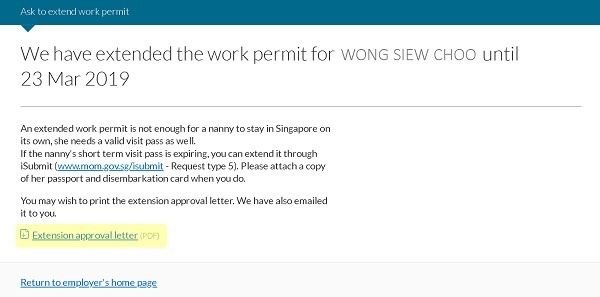 Download the Extension approval letter (PDF)
If Confinement Nanny Social Visit Pass Date is shorter than Work Permit Extension date, then must extend through MOM FORMSG.
Confinement Nanny will be penalized if over stay longer than Social Visit Pass allowed date
Learn how to Extend Confinement Nanny Social Visit Pass
The Extension of Confinement Work Permit approved immediately. However, it takes longer time to extend Social Visit Pass through MOM FORMSG, so do it ASSAP
If you overextend confinement nanny working end date, you can cancel confinement nanny work permit subsequently or else you will be charged with levy.
6) Extension Approval Letter
7) Extend Social Visit Pass
Once completed Extending Work Permit, remember to extend confinement nanny social visit pass to ensure uninterrupted confinement experience