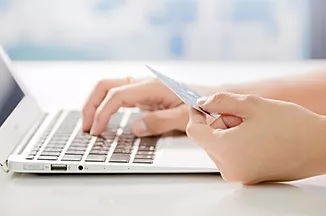 Confinement Nanny service already end and not sure how to pay Levy?
If you have maid, it is the same portal where you pay for the levy.
When you engage day time confinement nanny Singapore, need to pay the levy as well.
Confinement Nanny Work Permit and Babysitter Work Permit Or Foreign Domestic Worker pay levy using same method below.
Confinement Nanny Work Permit only valid up to baby 16 weeks (112 days), need to convert it to babysitter work permit.
Follow the step by step below on how to pay confinement nanny levy.
1) Make Sure Work Permit Expired or Cancelled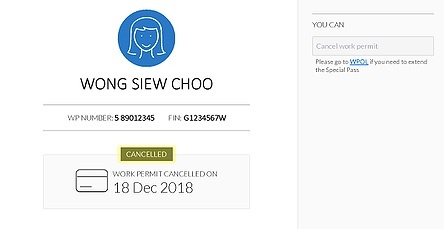 Ensure the Confinement Nanny Work Permit already Cancelled or Expired before pay
The Permit will auto Cancelled once Expired
Or else LEVY will be continuously charged to you
Learn how to Cancel Confinement Nanny Work Permit
2) Receive SMS Notification of Levy Payment
This is the example of Levy Payment SMS that you will receive
Key information on the Levy Payment

Name
Website
Due Date
Amount
Payment method

Or alternatively, you can wait for the Levy Payment Letter
3) Check and Pay Confinement Nanny Levy Portal

Click Log in with Singpass
All confinement nanny agency are required to apply confinement nanny work permit on behalf of you or your wife. So check out it is registered under whose name.
If registered confinement nanny work permit under daddy, then login using daddy Singpass.
4) If Do Not Have Pending Payment
Check the outstanding amount
Click Pay by internet banking
6) Pay by Internet Banking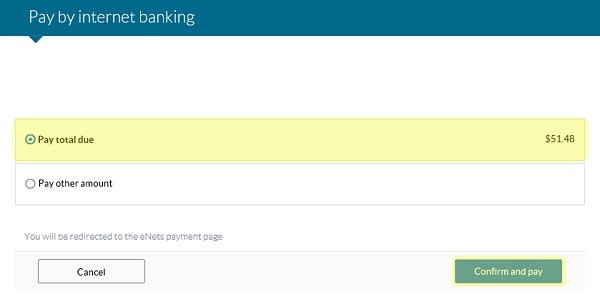 Choose Pay total due
Click Confirm and pay
7) Online Payment Service
Choose Direct Debit
Click Continue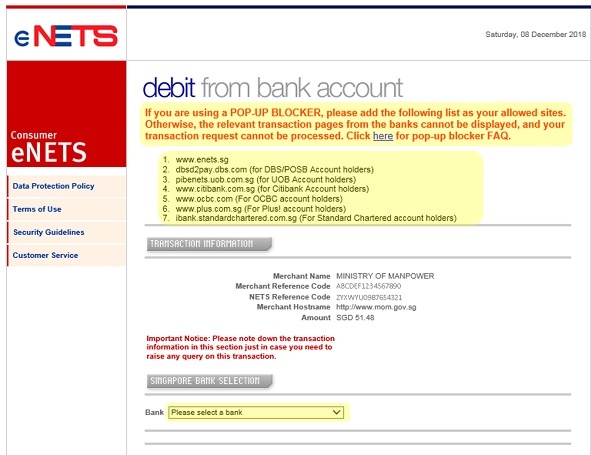 9) Changing Browser Setting for Payment
In the Internet Explorer (IE), find Internet Options
Go to Security Tab
Choose Trusted Sites
Then click Sites to add in Trusted Sites
10) Chose DBS Bank as Example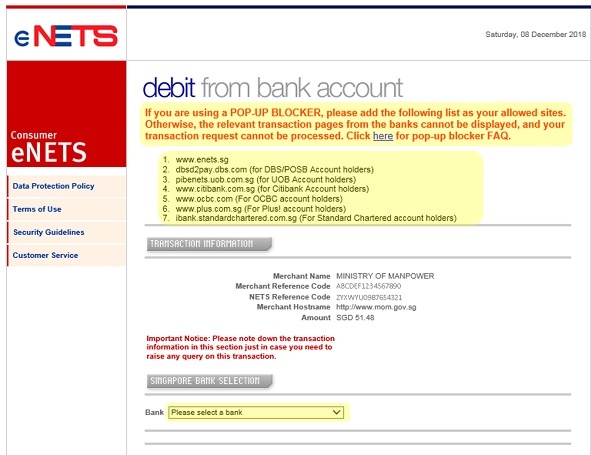 Key in Internet Banking User ID & PIN
Click Submit to proceed
11) Log in Using IB Secure Device or SMS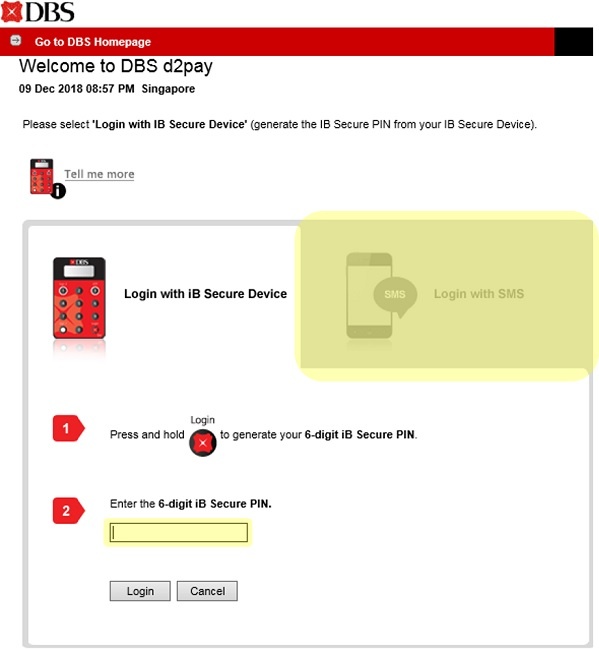 Choose either use IB Secure Device to login or SMS
Check the Payment Details
If is ok, click Confirm
13) eNETS, Transaction Complete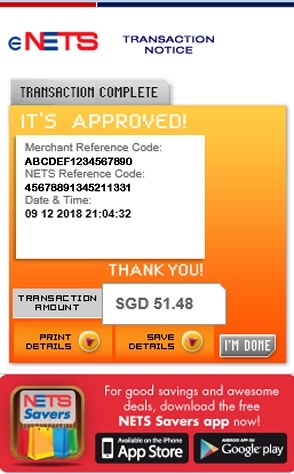 Acknowledgement Payment Succesful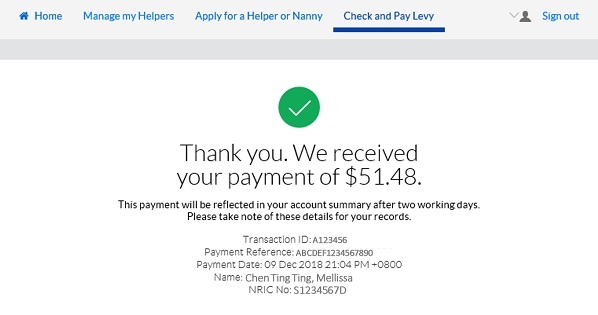 Remember to cover your nanny with confinement nanny insurance as you are liable up to $15,000 nanny's hospitalization should anything happen. Click ASK PRICE at the top to get the FREE quotation.
All the best with your pregnancy. Do not forget to check up with gynae and gynaecologist to ensure baby and you are healthy.
Lastly, you can check out what is the latest rate of confinement nanny price or click ASK PRICE button to know our nanny rate.