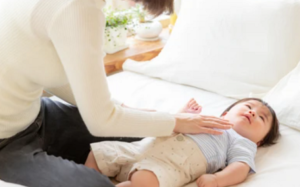 Malaysia Baby Sitter/Nanny Work Permit (laymen term 保姆准证) is Foreign Domestic Work (FDW) Permit. It is a type of permit for Malaysian babysitter or confinement nanny which enable them to continue work for you as long as 2 years and it is renewable.
Confinement Nanny Work Permit however can only allow your nanny to work until your baby is 112 days old, so after this, if you want to extend your nanny's permit, the only solution for you is above mentioned Malaysia Baby Sitter Permit.
The basic requirement for Malaysian Baby Sitter or Nanny
Malaysian and female
Age from 23 to 58 years old (renewable up to age 60)
8 years of formal education (this one can be waived if she worked as confinement nanny before)
The process and procedure are quite complicated and need to follow certain strict work flow. For example, for nanny who age more than 50, there are specific medical check-up need to be done and if you are not aware, you will need to redo the medical check-up again.
Don't want to get troubled with all these hassles? EASY, contact us!
We provide one stop solution service for you to get this permit for your babysitter or nanny.
Our package will include:
MOM Application
MOM Permit Card Issuance
Medical Check up
MOM Thumbprint
Basic Insurance as per MOM requirement
Transport to bring babysitter or nanny to do Medical check-up and MOM Thumbprint & etc if required.
Employment Contract (to avoid future dispute)
All you need to do is sit back, relax and provide necessary information to us. You do not need to take the trouble to bring your nanny here and there.
Within a week, you will know the result of the application.
If failed, we will help you to appeal until it is approved.
If the application were not successful, you will be fully refunded except $35 MOM application fee that being paid to MOM. We do not charge administration fee.
Prior to all these, we will first evaluate your case to see whether your application success rate is high or not based on our experience. If it is low, then we will suggest you not to apply at all. However, if you wish to proceed, we also will do as you wish.
If you have a nanny and not sure to use confinement nanny or babysitter work permit, can check with us. We will advice accordingly.
We helped with the confinement nanny work permit and extend confinement nanny social visit pass. We also provide confinement nanny insurance as well if you engaged her as confinement lady. 
Lastly, click ASK PRICE to let us know if you need Babysitter Work Permit Application Service from us.