Your
Confinement,
Is Our
Confinement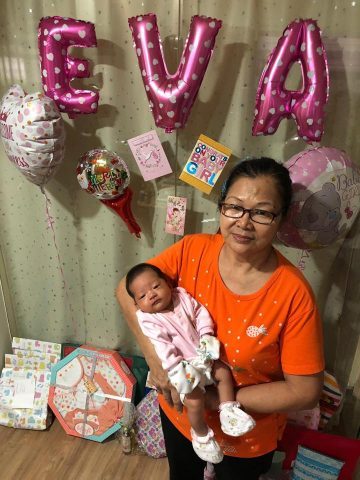 Qiu Yi arrived at my doorstep just within 1-2hrs after my discharge from hospital. She is very professional. She settled down fast and start to attend to my baby. She took good care of baby and my well beings. She maintained the house clean and organised.
She cooked good confinement food. Every meal is traditional home-cooked with soups, vegetables and meat. She also make mee hoon kueh (from flour to dough to kueh) for my breakfast. Her speciality dishes: Pig Trotter In Vinegar, pepper pig stomach soup, etc.
And the most important of all, Qiu Yi is a easy going person to get along with. She is knowledgeable, patience and able to advise / guide you through this "steep learning curve"(at least for me). I can't imagine my confinement without Qiu Yi.
I would say Qiu Yi will be an extraordinary nanny to any family. Thank you Homey for the good service rendered.
We Are In The
AsiaOne & The New Paper
Homey Confinement is a licensed confinement agency approved by Ministry of Manpower (MOM). We specialized in providing good attitude, experienced and caring confinement nanny to mummy. All our confinement nanny will undergo medical checkup so that is fit to serve baby and mummy 24/7.
Our aim is to ensure mummy experience worry free and cosy confinement period. Our service cover from getting Nanny, confinement herbal package to Permit Application.
Mummy and baby are our top priority.
We will send down agent to your home or location at your convenience to give free consultation.
We have 12 hours hotline to answer your query & problem.
We will send nanny to your door step.
FREQUENTLY ASKED QUESTIONS (FAQ)
1) Do I need Confinement Nanny?
If it is 2nd child, we still encourage as it is not easy to juggle between your first child and newborn baby.
If it is 2nd child and getting help from maid and mother/mother-in-law together, then it is not likely you need confinement nanny. You will survive the confinement period.
Overall, it would be YES if you would like to have smooth, enjoyable and worry-free confinement period.
2) Should I engage confinement nanny or get help from mother/mother-in-law?
If your mother or mother-in-law is able to help out, then you may get their help. However, please be mindful that you might have conflict in opinion. Next, it might been a long time since last time they take care of new-born baby and might not be able to handle baby well especially during baby bathe time. We encounter customer who look for us last minute because the moment they take the baby to bathe, it started to cry and not sure why the baby keep on crying.
Homey Confinement Nanny are professional in taking care of Mummy, Baby & your home. They have handled many cases and newborn babies. Apart from that, they will guide you on how to handle baby from time to time to ensure you are able to take care of your baby once they are away.
3)…
Check more confinement frequently asked questions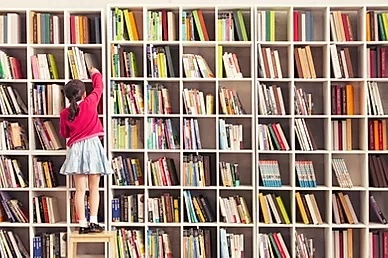 1. Have your own freelance Confinement Nanny and not sure how the application been done?
Click the links below here:
2. Confinement Nanny Service ended, do not know how to pay for the levy?
3. Confinement Nanny Life and their task?
4. Not sure what kitchen equipment and food equipment to prepare before Confinement Nanny Arrival? Need confinement preparation list?
Click the links below:
5. Obstetrics and gynaecology (OBGYN) Related
6. Need to know other topics about confinement guide?
Whatsapp us or drop us email. We will try our best to answer your query
TIME TO SHOW
YOUR LOVE TO YOUR WIFE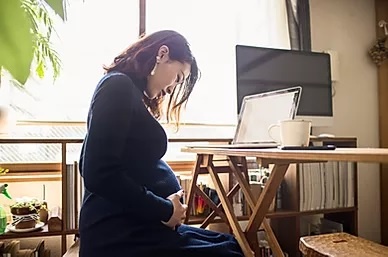 After 9 months of pregnancy hardship, it is time to give your wife or yourself an enjoyable resting month, especially for first-time parents. After giving birth, mummy will be exhausted and having an issue to walk be it natural born or C-Section (take a longer time to heal). It is important to get help from Mother or Mother-in-Law, Maid or Confinement Nanny. At this period, not only our newborn baby needs more care than usual, mummy also should be given a meal with right nutrient and diet as well as ample time to rest in order to heal faster.
Normally, domestic helper or maid is inexperience in taking care of the newborn baby and preparing confinement food which promotes faster regeneration. Meanwhile, engaging Mother-in-Law might cause conflict and misunderstanding. With all the aforementioned factors, new generation mummy prefers to seek help from Confinement Nanny who is not related at all yet reliable. Generally, Confinement Nanny is an expert in taking care of baby, mummy and your home.
Ministry of Manpower (MOM) allow Malaysian Confinement Nanny to be hired up to 16 weeks starting from the birth of the child. You may engage with confinement agency to get nanny services or opt for freelancer from Malaysia. However, please remember to apply for Confinement Nanny Work Permit when going for the latter option.
Homey Confinement (E.A. No. 18C9216) offers experienced and good attitude Confinement Nanny at your service. 
If you prefer to have more privacy, you can also opt for day time confinement nanny Singapore (9 am to 6 pm or 8 am to 5 pm).
Check out the market rate of confinement nanny price or click ASK PRICE at the top to know nanny rate.
TIME TO PAMPER YOURSELF & YOUR BABY
Confinement Nanny is a Super Nanny that will take care of your baby 24 hours 7days without any holiday or leave in between for 28 days. Infant Jaundice (laymen term called "Yellow" in Chinese) is a very common issue as the liver have not fully functioning yet. First time mummy will have difficulty to identify such complication. Nanny will be able to help you monitor baby's Jaundice and take measures such as providing Light therapy (sun bathe) and etc. Interval of every 2 hours or whenever baby cry, Nanny will bring baby to mummy for breastfeeding.
Apart from that, she will help with baby umbilical cord recovery. After years of experience, Nanny has a pair of magic hand that able to soothe crying baby through comfortable cuddling position. She will also help to sterilize the breast pump, baby bottle and related equipment. During the midnight, the moment baby starts to make noise and before cry, she would wake up and bring the baby to mummy for breastfeeding (45mins to 1 hour) or heat up breast milk to feed the baby. Once breastfeeding is done, mummy could fall back to sleep while nanny will gently pat to make sure baby burp so that feed will not vomit out.
For your information, baby will poo after having milk. Nanny will help clean up the baby so he/she can have comfortable sleep again. Newborn baby generally wakes up at least 3 times during the midnight. They will do their best to train baby to sleep at night so that once they leave, mummy can have better rest in future.
Women body undergo a physically weakest period right after labor and delivery. At this moment, mummy needs the right care, right rest and right diet which are highly important for swift recovery before back to working life. Every morning, Nanny will brew one-day supply of red date drink for hydration. Right before you feel hungry or want to have lunch/dinner, all the nutritious food will be served at your dining table with Confinement Soup that is still hot or warm condition.
Generally, for a natural birth, mummy will stay in the hospital for 3 days while C-Section will need 4 days hospitalization. Within this period, the Nurse will guide you on basic breastfeeding. For the first few days, the baby is easy to breastfeed, however as time passes it will be getting more difficult as baby getting fussier. That is the time where Pro Breastfeeding Confinement Nanny can guide more in-depth as they know the characteristic of babies.
Next, Nanny will transfer their knowledge on how to take care of the baby over time to mummy and daddy.
Apart from baby and mummy as top priority, Nanny will also help to take care of your Home. Sweep and mop the floor are part of her task to keep your home clean. Laundry of baby, mummy and daddy will be taken care of.
Nanny will do grocery shopping to fill up the fridge with fresh vegetables and raw material for the cooking from nearest wet market or supermarket.
In short, all you need to do is enjoy your time with baby and recovery while Homey Confinement Nanny will take care the rest.