How to Cancel Confinement Nanny Permit
1) MOM Confinement Nanny Application Site

Key in your SingPass ID and Password then click Login
Fill in your OTP received from your mobile then click Submit
3) Cancel Confinement Nanny Work Permit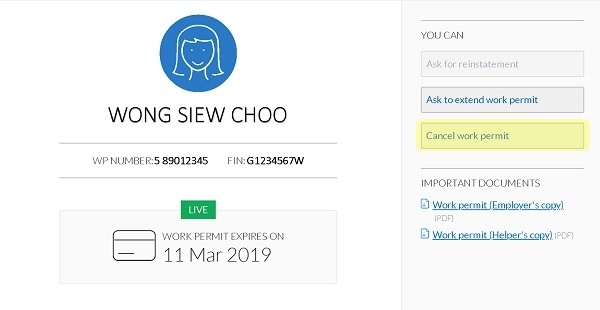 4) Reason to Cancel The Permit
Choose The helper or The employer wish to end this employment or she has gone home and will not be returning
Then click Continue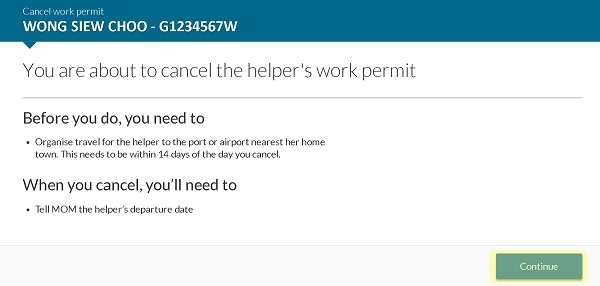 Read and perform the task
Click Continue to proceed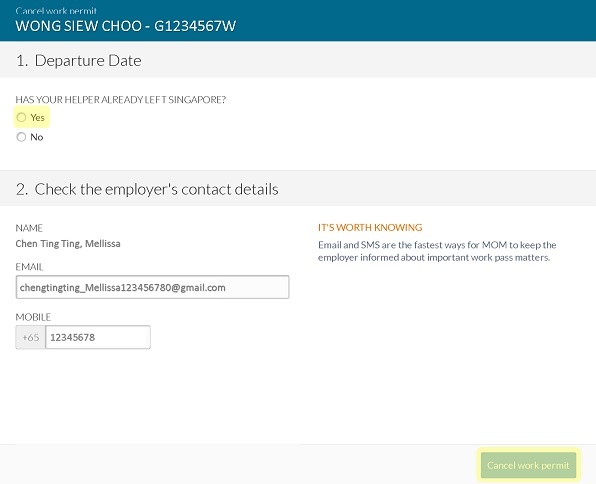 For the Departure Date, choose Yes when the Confinement Nanny has left Singapore
Remember to pay all the salary agreed earlier to Confinement Nanny before cancel
Click Cancel work permit to proceed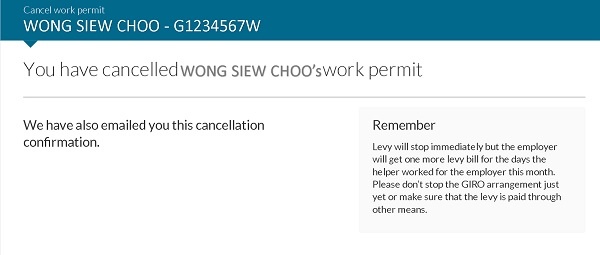 Lastly, you will receive cancellation confirmation email
Remember to get your nanny covered with confinement nanny insurance during this period. By the law you are liable up to $15,000 hospitalization bill if unfortunate things happen.
Once baby reach 16 weeks (112 days), must convert your confinement lady permit to babysitter work permit.
All the best with your pregnancy. Do not forget to visit your gynae and obstetrician regularly.
Last but not least, check market rate of agency or freelance confinement nanny price or click ASK PRICE button to know our nanny rate.