Confinement Nanny Insurance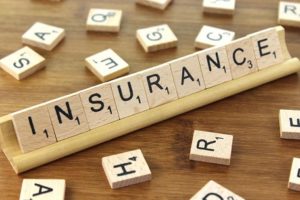 Confinement Nanny Insurance is a hospitalization plan for your confinement lady in case they need to be hospitalized and seek medical treatment, where coverage is up to $15,000. It is the same as Foreign Domestic Worker Insurance except that, its coverage period is as short as 28 days.
Foreign Domestic Worker Insurance usually comes with 365 days coverage with annual premium. Some might think, the confinement lady insurance should be a lot cheaper because it only covers 28 days. However, it is misconception.
Nanny insurance would be as expensive as 1-year Foreign Domestic Worker Insurance. It is simply because of the same administrative work for 28 days Confinement Nanny Insurance and 365 days Foreign Domestic Worker Insurance.
In the MOM website, you will see a sentence of "You should buy medical insurance of at least $15,000 to cover your nanny during her employment with you."
You will also see below sentence after you received Approved Work Permit Confirmation Letter:
"You should buy a medical insurance with a coverage of at least $15,000 per year to cover your nanny during the employment."
What does it mean?
In short, you are liable up to $15,000 medical bill if anything happens to your confinement nanny during the period of work with you in the event you do not purchase any medical insurance. Confinement nanny are protected under Employment of Foreign Manpower Act.
In the confinement nanny work permit by MOM, your name will be stated as employer instead of employment agency. Confinement nanny agency is just a matchmaker between you and confinement nanny. Most of agency do not cover this medical insurance. If your agency said that they will cover the insurance verbally over the call, please make sure that your contract contains such clause. Or else, when unfortunate happen, you will be held responsible by the law.
Some client buys 1-year insurance coverage for their confinement nanny and proudly tell her that she is covered for 1 year in Singapore. In actual, it is a waste and not true at all. The moment nanny change her employer, that coverage naturally voided.
While Foreign Domestic Worker Insurance is a compulsory requirement for foreign domestic worker to get their permit approved, Confinement Nanny Insurance is not compulsory requirement when applying confinement nanny permit in the system. However, this medical insurance is very important to get yourself and confinement nanny covered, having worry free throughout confinement period. Accident might happen anytime, anywhere you would not know.
The Confinement Lady Insurance overall limit is $15,000 and cover:
1) Room & Board based on C Ward in Singapore Government Restructured Hospital
2) Intensive Care Unit up to X days
3) Hospital Miscellaneous Service
4) Surgical Fee
5) In-Hospital Physician's Visit
6) Pre-Hospitalization Diagnostic X-Ray & Lab Test (30 days prior to hospitalization)
7) Post-Hospitalization (within 30 days following discharged from hospital)
Before you can get medical insurance for your nanny, you should get the confinement nanny work permit approved first because medical insurance application needs work permit number. In short, there will be a small gap without the insurance coverage. Example:
Confinement Day 1 (Thu): Apply Confinement Nanny Work Permit
Confinement Day 3 (Sat): Confinement Nanny Work Permit Approved. Send to insurance agent.
Confinement Day 5 (Mon): The insurance been processed and incepted.
From the example above, we can see that there will be a gap of 4 days your nanny is not being insured for worst case scenario. However, it is still wise to get coverage for nanny to protect yourself for the rest of confinement period.
The information required would be:
1) Your Name
2) Your Address
3) Your Email
4) Your Contact Number
5) Coverage period from and to
6) Nanny Name
7) Nanny Gender (Of Course Put Female! Haha)
8) Nanny Date of Birth
9) Work Permit No
10) FIN Number
You can approach us to help you with Confinement Nanny Work Permit Application and Confinement Nanny Insurance Services. 
It is important to get this insurance during COVID-19. Protect nanny to protect yourself!
We provide this confinement nanny insurance service, call or WhatsApp us to find out more it.
Apart from insurance, you would need to prepare confinement nanny ang bao for first day and last day. When confinement end, remember to pay confinement nanny levy. We also prepared confinement nanny preparation list for your convenience.
Lastly, checkout market rate of agency or freelance confinement nanny price here or click ASK PRICE to know our nanny rate. We have very good confinement nanny review.